Los Angeles Food Photographer Vanessa Stump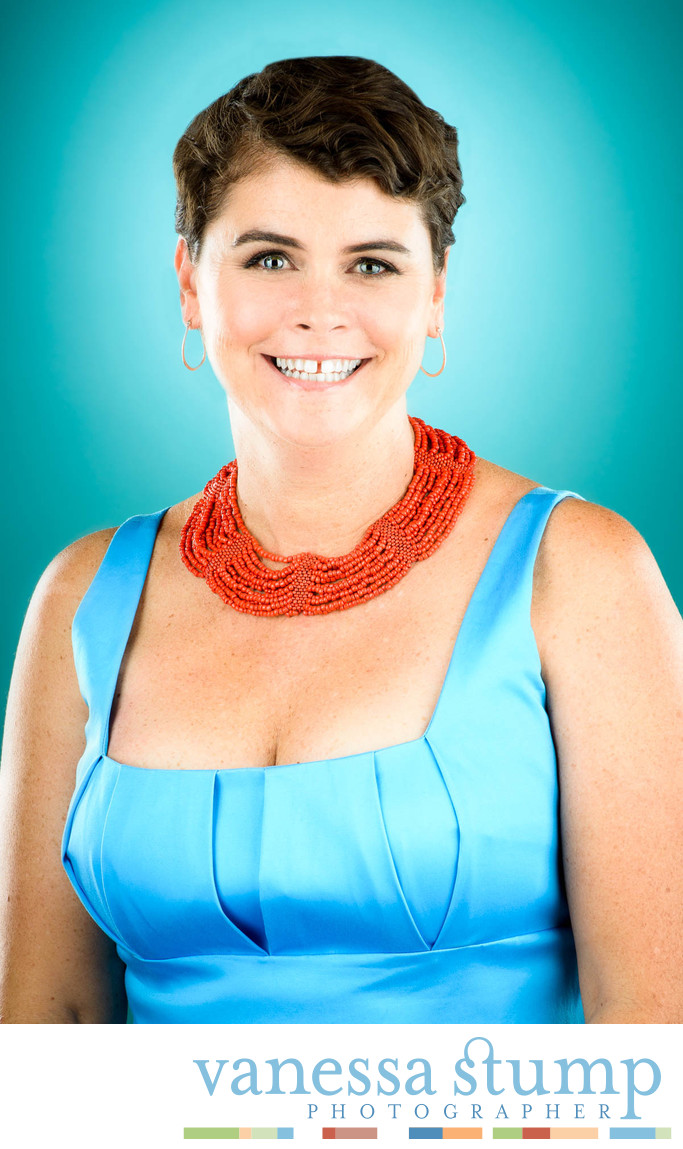 Vanessa Stump has been a professional photographer in Los Angeles since 2001. She specializes in food photography.
In addition to being a commercial food photographer, she also enjoys portrait photography and lifestyle projects.
Vanessa holds a B.A. in Photography from the prestigious Art Center College of Design and a B.A. in Interior Design and Graphic Design from California State University, Sacramento.
Publications
Her fresh and colorful photographs have featured celebrities like Wolfgang Puck and have graced the pages of the NY Times Bestseller Clean Eats Cookbook, Master Chef Cookbook.
Also Westways Magazine, Endless Vacation, Delta Sky, Good Magazine, Sunset, Wine Spectator, Guideposts, IBM Magazine, Riviera Magazine, Apartment Therapy, Pastry and Baking, and many other widely distributed food publications.
Vanessa has also worked with AAA, Veggie Grill, Gavina Gourmet Coffee, Lemonade, La Victoria, M&C Saatchi Agency Inc, Riester, Pinkberry, Ono Hawaiian BBQ, Bull Grills, Voskos Greek Yogurt, Farmer John, Beringer Vineyards, Guittard Chocolate Company, and Fruute.
Clients
She has also worked with San Sai Sushi, Rice Garden, Avery Dennison, Pergo Floors, Patina Restaurant Group, Blue Plate, Post & Beam, Café Pierre, Tops, Tender Greens, Gus's BBQ, Tender Greens, James Republic, Residence Inn by Marriott, Mariott and dozens of other distinguished corporate clients to provide the stunning photography they need to market their products and services.
Style
Vanessa is often praised for being easy to work with and having a unique photographic style that is bright, inviting, and fun. The close working relationship with each of her clients is what Vanessa likes most about working on projects.
Personal
She explains, "My proudest personal achievement is being able to support myself with a profession I enjoy. The best feeling is when I have clients that love and appreciate what I do and make me feel like I am part of their team working together to create something great that increases sales and improves the bottom line."
Vanessa's love for photography dates back to the sixth grade when she was given her first camera by her father. Her passion for photography continued to grow with her photographic education but it always remained a cherished hobby while she pursued other studies.
It wasn't until Vanessa was sitting in a cubicle that she realized the importance of photography in her life and returned to school, following her dreams of becoming a professional food photographer. She has never looked back!
finding the yummy since 2001
Like a true California girl, Vanessa loves new adventures and being outdoors. When she's not taking beautiful photographs, you can find her cooking, collecting photography props, traveling, swimming, and learning how to sail.
Vanessa is also an avid reader, never missing an opportunity to pick up a good book. In fact, it's likely that these many hobbies are used to draw the creativity and positivity that pervades her work.
Organizations
Finally, Vanessa Stump is the founder of the Art Center Alumni Supper Club and co-chair of the Los Angeles Alumni Chapter, a member of the American Photographic Artists (APA), International Association of Culinary Professional (IACP), Wedding and Portrait Photographers International (WPPI), Canon Professional Services (CPS) and Editorial Photographers (EP) associations.
Listen to Vanessa
Check out this recent Soundcloud interview if you'd like to hear Vanessa speak about her life and her photography.
Get In Touch
If you have a food photography project, then look no further than Vanessa Stump. She will "find the yummy" in your savories or sweets. Give her a call today!